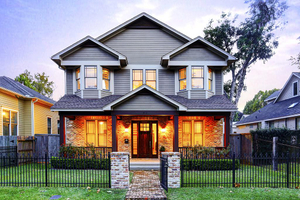 Single Family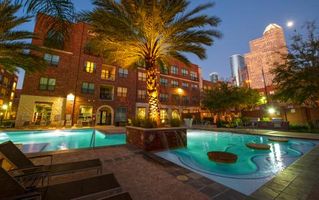 Multi Family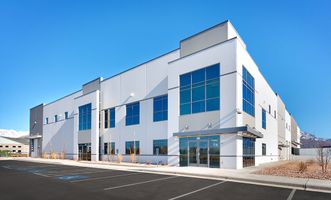 Office Warehouse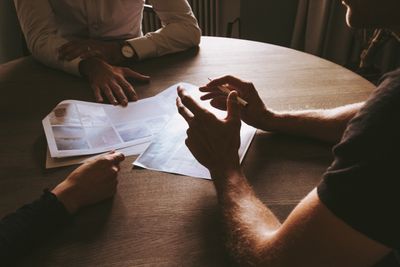 Frequently Asked Questions (FAQS)
1.) What are your set up fees and the monthly fees after that?
We do not charge up-front fees, and only start making money when you are! If there are tenants already in the unit, we charge a $100 on-boarding fee. If no tenants, it is just our standard 75% of first month's rent leasing fee. This covers marketing the property, hosting showings, and thoroughly screening and placing tenants. Moving forward, we charge 4-10% of monthly rent for ongoing management. The reason we charge a percentage of rent and not a flat fee is because we want our interests aligned with you, the owner. We strive to get the highest rental income that the market will yield.
2.) How often do you conduct walk-throughs and are they an additional cost?
We will conduct a walk-through inspection before tenants move in, and another inspection upon move-out. When we send our maintenance team, we have them complete a basic inspection so we stay updated on the overall condition of the property. During occupancy, we charge $145/walkthrough. We also get all of our tenants to complete a move-in checklist of items they note are in need of repair. They must return this form within 5 days of move-in
3.) How do you send finance reports?
We have an online owner portal which you can access at anytime. We use the most robust property management software available, AppFolio to send out monthly Owner Statements as well as Year-End Financial Statements.
4.) What are your maintenance fees and limits?
We require a $500 owner contribution to be deposited per each property. This helps us to cover some costs in order to dispatch our contractors/vendors for items in need of repair. We keep you in the loop on all maintenance items, we pride ourselves on transparency with our owners, and using our online portal will keep you updated on any maintenance issues in real-time.
5.) Who does the repairs?
Our highly skilled in-house maintenance team is able to take care of approximately 80% of the maintenance requests we receive. For larger projects or specialized items (underground plumbing, roofing, etc…) we use our trusted vendors. We use these vendors so frequently that we get great rates!
6.) How many staff members manage your properties?
We have a team of over 20 all-star Property Managers, Maintenance Coordinators, Leasing Specialists, and Maintenance Technicians all dedicated to the successful operation of your property.
7.) How many of the properties that you manage do you own?
Zero. When we find deals or if some of our owners are selling, we first go to our interested owners who are in the market to buy!
8.) How do you screen tenants?
Very thorough process. - credit check, background check, call previous landlords, call current employers and references, etc.
Please see more here: https://shannonpropertymanagement.com/services/screen - It is in our mutual interest (less headaches) to get responsible tenants!
9.) Is there an early termination fee?
No, just a 30-day notice. We don't want you to be in a contract if you are not happy and vice versa.
10.) How do you communicate with the tenants and by which methods do you collect the rent?
Using our property management software, AppFolio and our maintenance software, Property Meld. Just as there is an owner portal, there is a tenant portal for easy and speedy communication.
11.) Which sites would you list my properties?
We market on the local HAR/MLS, as well as 30+ of the top real estate websites. I am sure you have heard of most of these, i.e. - Zillow, HotPads, ShowMeTheRent, Realtor.com, Zumper, Apartment List, Apartments.com, etc.